Some of our great cosmetics packaging designs
Why is cosmetic packaging design important?
Cosmetic products are mostly about aesthetics. From the shape of the container, its weight to overall appearance and presentation, the products are judged from top to toe. Without attractive packaging, the product may end up gathering dust on the shelves, while its competitors end up in customers' bills.
The world of cosmetics is increasingly expanding. Newer products with taller claims are taking the industry by storm. Further, the introduction of organic cosmetics has created quite a stir in the market. People have hundreds of options to choose from these days. In such a tight, competitive market, cosmetic packaging design plays a prominent role. Few people may take the trouble to read all the details of the product given at the back of the package. If they do not find the packaging impressive enough, chances are, they won't even care.
So the designers have to be careful with an eye for detail to create an instant attraction with the packaging. Highlighting salient features of the product and its USP on the packaging will help grab attention and invoke buying interest. As the buyers don't like to take much risk with their skin, the packaging design should also exude an essence of safety and assurance.
So literally, the entire marketing endeavor depends on the packaging of the cosmetic product. It is the packaging design that will help customers know your brand and build their trust around it. Buying the product is a sure thing once their expectations are met.
Cosmetic packaging design is also important to emphasize any new quality of your product. Even for renowned brands, the packaging of a newly-launched product helps capture attention by highlighting its unique benefits. For example, you are launching an organic skincare product. Apart from the ads and posters, how will regular customers know that the product is 100% organic? Yes, you are right - The Packaging! Just mentioning them on the packaging will not serve the purpose. The design should be such that it catches the eye of the potential buyer within milliseconds.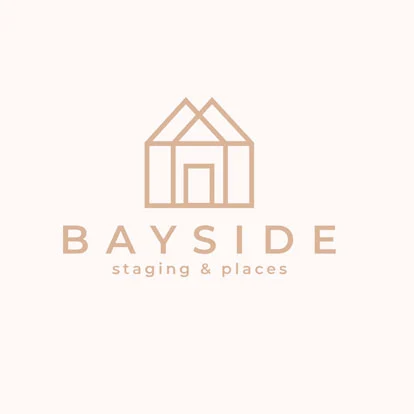 "The designer was beyond great to work with."
"The designer was beyond great to work with. His original design was fantastic!! He listened to all of my requests and was quick to bring me new updated ideas. I'd work with him again any day!! "
Lauren Seaton
What does cosmetics packaging design cost?
The price depends on the design level you decide to choose. The different options contain different levels of service and number of unique designers working on your design. No matter which one you go for, you get original and professional work done by top-quality designers only. That is the DesignBro promise.
Add brand identity design for your cosmetics brand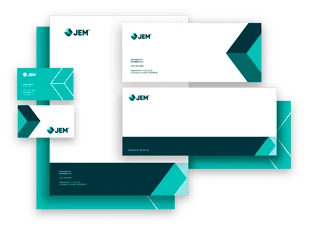 Get more than just a logo. Start a brand identity project, starting at $499, to give your brand the look & feel it deserves. Created by our top-quality designers, including:
Cosmetics packaging design contest
Met de ontwerpwedstrijd kunnen onze ontwerpers meedingen naar je opdracht. Dit stimuleert originele en hoge kwaliteit logo-inzendingen. Jij kiest het winnende ontwerp dat helemaal van jou is en in alle benodigde bestanden wordt geleverd.
3-10 professionele ontwerpen
Uit hoeveel ontwerpen wil je kiezen? Kies het pakket dat bij je past. Ontwerpers kunnen elkaars werk niet zien, dus er is alleen unieke en creatieve inhoud.
Volledige auteursrechten & alle bestanden
Het gekozen winnende ontwerp wordt je bezorgd in alle benodigde bestanden, ook in 'open vector formaat', en je bezit de volledige auteursrechten.
Geldteruggarantie*
We willen dat je gelukkig bent. Daarom noemen we het geen terugbetalingsbeleid maar onze Happy Client Policy. Lees hiermeer over de voorwaarden.
Question? Check our FAQ
How to make the cosmetic packaging design unique?
The thing that every designer should keep in mind is uniqueness. You may take inspiration from popular designs, but the final one should be unique to the brand, its value, mission, vision, and the distinguished quality of the product. The design team at DesignBro learn everything about the product before designing its packaging. From its salient features and benefits to its USP, we make the most of colors, typefaces, backgrounds, and whitespaces on the packaging to attract more eyeballs.
Why do you need custom packaging for cosmetic products?
Each product is different, with different benefits, qualities, and ingredients. They also serve different purposes. Even the products of the same brand differ in packaging design to a considerable extent. It helps prevent confusion and lowers the chances of mistakes in choosing. Custom designs help a brand create different yet similar packaging for its range of products. For different brands, the need for custom packaging is even more.

From highlighting the brand story and its values to establishing trust around the product, custom packaging designs go a long way. They can help your products break through the clutter and create their own space and recognition in the market. By speaking to your customers through the packaging design, you can give them the assurance that they seek.
Do you create the shape of the pack?
We currently only design on existing shapes. This means you will already need to know what type of pack you're going to use (for example is it a can, box, pouch, etc), and you will need to know the approximate sizes at the very least.
What does cosmetics packaging design cost?
At DesignBro, packaging design price depends on the number of designs you want to choose from. For instance- want to receive a minimum of 3 concepts to choose from- then the project price starts at $624. For a simple calculator on our pricing you can check out our
pricing
page.
What else do you design?
Can I upload my own brief?
Yes, you will be able to add additional documents to the brief. The more information you provide, the better it is for our packaging designers.